The Current Crisis: The Merry Sage of Broadcasting Excellence



"This is more fun than I've ever had in my life," Rush declared on Hannity & Colmes during their October 18 show. By then he had sixty or so bids, the highest for $851,000. He was faced with writing the Marine Corps-Law Enforcement Foundation a personal check for almost $1 million. Nonetheless he was laughing. Later he laughed even more when one of his supporters bid $2.1 million for the Democrats' epistolary assault on the First Amendment. Now Rush is out an equal amount, but all to a good cause. He can now claim responsibility for a $4.2 million fund drive for the Marine Corps-Law Enforcement Foundation. What has been the Democrats response, a matching grant? Actually Senator Harry Reid lumbered out onto the Senate floor and heaved up yet another exhalation of guff.
What Democrat has done such an act of personal charity of such potentially and in the end realized high cost to their finances like this? Anyone?
For those who don't remember, this is Henry Waxman: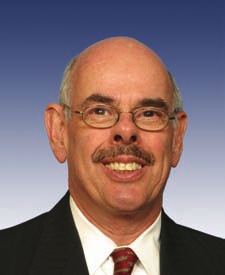 If he looks familiar, it might be because you saw Scanners.